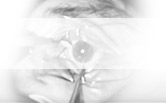 You Tube

6999 9999

8888 8888
coordinator/ contact person
Motilal Soni :
+91 93 526 94 294
Services provided
and Costs that are applicable
Eye Check up (Rs.50/- (valid for 3 working days)
Minor eye operations
(costs as applicable on case to case basis)
Cataract operation:
a)
S.I.C.S cataract operation : Rs.3,000/- (Full Package)*
b) Phaco cataract operation (with good quality Indian Lens) : Rs. 6,000/- (Full package)*
About The
Bajaj Eye Hospital
Bajaj Eye Hospital is situated in the centre of Churu town, adjacent to Churu Fort. It is a three storied building offering the facilities over an area of approximately 4,000 sq.ft. The facilities include the following:
Our Doctors
Dr. Mohammed Arif Sayed, MBBS, MS (Optha) is our Doctor-in-Charge for general checkup and SICS operation of cataract patients. He has experience of more than ten years,...