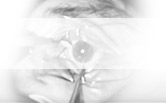 You Tube

6999 9999

8888 8888
coordinator/ contact person
Motilal Soni :
+91 93 526 94 294
Roots of Bajaj Family are in a small town in Rajasthan: CHURU: A town, famous for its extreme temperatures. The old (native) house of Bajaj family was on the verge of collapse and in 1981, it was reconstructed in the form of a Community Centre for all citizens of Churu. This building served the citizens of Churu till 2011.
In terms of healthcare, agriculture, industry and other business activities, Churu is yet to get exposed to the basic facilities. The farmers depend mostly on monsoon and sporadic rainfall for their irrigation needs. This has resulted in poverty and irregular and inadequate income. Medical facilities are provided by Government run hospitals but are not well equipped or well staffed, especially for eye care,.
Therefore, the Trust wants to address one of the medical problems: Eye care. It wants to provide the most modern Eye Care facility, with minimal workforce of trained doctors and staff, at minimal cost and time.
Keeping in mind the requirements of the area, for Speciality Eye Clinic, the building was renovated, reconstructed and was reborn as a fully modern, completely equipped Eye Hospital. Bajaj Eye Hospital was formally inaugurated on 3rd September 2011.
This hospital is not only serving the small town of Churu but many other villages in the 50 KM range. The nearest facility for such operations is either Sikar (100 Km Away) or Jaipur (200 Km away) and the treatments at these places are costly plus the poor villagers have to travel and also have to find a place to stay.